Celebrity Cooking Stage
Thank you to our product sponsors Nesters Market and Mushrooms Canada
Always a hit with samples and celebs! This stage features BC Restaurant Hall of Famer Hidekazu Tojo, executive chefs from Vancouver's hottest new locavore restaurants, and best-selling cookbook authors. Learn healthy recipes sourced from BC's best and most sustainable ingredients. Afterwards, sample the creations and see why Vancouver is considered the best food city in Canada.
Check back regularly for updates.
Saturday, February 17, 2018 | 10:00 am to 7 pm
Sunday, February 18, 2018 | 10:00 am to 6 pm
We are excited to welcome back Media Personality Kate Gajdosik as Emcee for our Celebrity Cooking Stage.
About the EMCEE:
Kate Gajdosik is a television meteorologist, news anchor, producer, actor, and host of many of Vancouver's fantastic community events. She has been part of the Wellness Show and the Celebrity Cooking Stage for over a decade and is thrilled to be back introducing our city's talented chefs and taste-testing their nutritious and delicious creations.
11:00 AM
Traditional Beef Ragu Arancini
with Yannick Cudennic Arancini
Crunchy on the outside, warm and gooey on the inside. These arancini resemble a spaghetti bolognese sauce in the middle of a risotto ball.
Sponsored by: Mr. Arancino
About the Presenter:
Nicknamed "Mr. Arancino" in Sicily where he learned to cook traditional arancini, Yannick Cudennec is an avid traveler and entrepreneur dedicated to introducing delicious Sicilian style risotto balls to Vancouver and the GVRD. Look out for the bright orange Mr. Arancino food trailer to try some for yourself!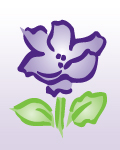 12:00 PM
Jamaican Jerk Chicken
with Chef Maureen Simon
A Caribbean Specialty with Maureen's own Jamaican Sauce
Sponsored by: Nesters Market
About the Presenter:
Maureen has been in the food manufacturing business for over 30 years. She has used her culinary creativity to recreate popular traditional Caribbean dishes, designed for the Western pallet. Her Company Maureen's Natural Foods features a line of Local-Ethnic products. She specializes in West Coast Flavors served in a natural healthy way.
1:00 PM
A Tojo Special Recipe, with Albacore Tuna and Mushrooms
with Executive Chef Hidekazu Tojo, Chef/Owner, Tojo's Restaurant
Product Sponsor: Oceanfood Sales Ltd.
Sponsored by: Tojo's Restaurant
About the Presenter:
Executive Chef Hidekazu Tojo, Executive Chef/Owner of Tojo's Restaurant apprenticed in Osaka Japan. During years of 16-hour days at the Famed Ohnoya restaurant, Tojo mastered an encyclopaedic repertoire of some 2000 traditional Japanese recipes that he can draw on from memory even today. Recognizing that his own passion for inventiveness was leading him beyond the then-strict boundaries of cuisine in Japan, Chef Tojo chose to come to North America in 1971. He found his perfect audience in Vancouver.
2:30 PM
Duck Tostadita with Sesame Pipian, Beets & Brussel Sprouts
with Chef Sam Fabbro, Executive Chef, El Santo
Sponsored by: El Santo Restaurant
About the Presenter:
Executive Chef Sam Fabbro worked as a young apprentice at Cobre in Vancouver's Gastown, Raincity Grill and Cin Cin prior to his current Executive Chef role at El Santo.  El Santo, Spanish for "The Saint" was a masked legend of Mexican sports, a famous Luchador (wrestler), and is the inspiration behind the newly award winning Restaurant founded by Alejandro Diaz's. Chef Fabbro spent time in Jalisco, Mexico to immerse himself in the food and culture. Chef Fabbro uses the freshest seasonal West Coast ingredients available and combines them with a Mexican slant creating traditional, Mexican favourites.
3:30 PM
Cream of Mushroom & Coconut soup
with Executive Chef/Co-Owner, Calabash Bistro Cullin David
Product Sponsor: Mushrooms Canada
Sponsored by: Calabash Bistro Restaurant
About the Presenter:
Executive Chef and Co-Owner of Calabash Bistro, Cullin David may have grown up in Vancouver, but his diverse palate and knack for handcrafting authentic island-inspired cuisine speak directly to his Caribbean background. Raised in a family of many great cooks, Cullin realized early on that he had an appetite for gastronomy and a craving to open a restaurant influenced by his grandmother's signature West Indian cooking. His dream became reality with the opening of Calabash Bistro, which Cullin launched with partners Sam Willcocks and Roger Collins in 2010.
4:30 PM
Gambas al ajillo (Spanish Style Prawns) and Albacore Tuna Ceviche
with Chef Danilo Ibarra, Executive Chef – American Grille – YVR Marriot
Prawns sautéed in garlic, paprika, extra virgin olive oil and lemon juice Ceviche – Marinated Albacore tuna in coconut and lime juice.
Sponsored by: American Grille Restaurant – YVR Marriott
About the Presenter:
Born in Nicaragua, Executive Chef Danilo Ibarra developed his lifelong passion for food by cooking with his grandmother in San Jose, Costa Rica. In his formative years, Chef Danilo Ibarra worked and apprenticed under Vancouver cutting edge chefs at The Hermitage, La Regalade, Sous chef at The Fish House, Horizons, Glowbal Grill, and The Blue Canoe Waterfront, before his current position as Executive Chef at 'The American Grille' YVR Marriot. Chef Danilo teaches cooking classes, has been featured on TV, magazines and radio shows.
5:30 PM
Mushroom Bourguignon (Vegan & Gluten Free) and Chocolate Aquafaba Mousse
with Rebecca Coleman, Author & Food Blogger
Product Sponsor: Mushrooms Canada
Sponsored by: Cooking By Laptop
About the Presenter:
Rebecca Coleman is a passionate foodie from Vancouver, BC, Canada. She loves all things local, seasonal and sustainable, and is a frequent visitor to her local Farmer's Markets and nearby farms in search of culinary inspiration. For the past 6 years, Rebecca has been writing Cooking by Laptop, a food blog that focuses on recipes and her love of culinary exploration. She lives in a constant state of wanderlust, always planning her next trip, and where she'll eat while she's there. Her first cookbook, "Aquafabulous", 100+ Egg-Free Vegan Recipes Using 'Aquafaba', was released this year.
11:00 AM
Wild Red Spring Salmon Poke with Forbidden Rice & Rice Paper
with Executive Chef Daryle Nagata, Blue Canoe Restaurant and Chopped Canada Champion
Sponsored by: Blue Canoe Restaurant Steveston
About the Presenter:
Richmond's own Chopped Canada Champion Daryle Nagata is of Japanese & Scottish Heritage. He is a recipient of numerous international & Canadian awards and designations. He has developed his skills in some of the finest hotels from London's Savoy Hotel, La Reserve Geneva, Shangri la Pudong, Osaka Hilton, Gran Melia Jakarta to Chef Consultant for Team Canada 2008 Beijing Olympics. He is a strong proponent of fresh and local, and was a grass roots trail blazer in initiating and supporting local farmers, markets, forgers and fishermen alike.
12:00 PM
Squash & Chickpea Curry with Forbidden Black Rice
with Chef Kayla Dhaliwal, Executive Chef
Sponsored by: Hook Seabar Restaurant
About the Presenter:
Kayla Dhaliwall Executive Chef of Hook Seabar Restaurant, English Bays newest celebrated Restaurant. Chef Kayla joined the Blind Sparrow Gastro tavern in 2016 as executive Chef, with the desire to turn casual favorites into exciting, fresh and unpretentious shared plates. While continuing to be the creative force at The Blind Sparrow, This past summer Kayla Focused on opening the 200 seat Hook Sea bar in English Bay. At Hook She offers something for everyone without compromising taste, technique or creativity.
1:00 PM
Roasted Brussels sprouts, and Apple Salad: Szechuan peppercorn and walnut dressing
with Head Chef Phil Scarfone, Nightingale Restaurant
Sponsored by: Nightingale Restaurant – Hawksworth Restaurants
About the Presenter:
Nightingale's Head Chef Phil Scarfone has been part of the Hawksworth Restaurant Group team since April 2011. In his formative years prior to moving to Vancouver in 2009, Chef Scarfone worked an eclectic International range of restaurants such as Muskoka's Elements Restaurant, The iconic Fairmont Banff Springs hotel, Chicago's world renowned Alinea, Michelin-starred Fat Duck in the UK, and the Read's Hotel on the Spanish island of Mallorca. Back in Canada, Chef Scarfone returned to Elements to run the 18-seat open concept 'theatre' where he ran blind tasting menus. Chef Scarfone went on to work at db Bistro Moderne and Oru Restaurant at the Fairmont Pacific Rim before joining the Hawksworth team.
2:00 PM
Roasted Sweet Potato Tortelloni
with Head Chef Josh Gonneau, Chef de cuisine – Cibo Trattoria
Sponsored by: Cibo Trattoria
About the Presenter:
Chef Josh Gonneau, found his talent in the kitchen, at an early age, completing his apprenticeship and graduating to a full time cook by a young age of 17. Chef Josh relocated to the West Coast in late 2016 and soon found his place in Vancouver at Cibo Trattoria, where he creates rustic, Italian-inspired cuisine fashioned from ethically sourced, seasonal and locally sourced ingredients prepared in a traditional, from-scratch manner.
3:00 PM
Pad Peaw Wan Gai & Simply Thai Spring Rolls
with Chef Grace-Siriwan Rerksuttisiridach, Executive Chef/Owner, Simply Thai
Product Sponsor: Mushrooms Canada
Sponsored by: Simply Thai Restaurant
About the Presenter:
Born and raised in Bankok, Thailand, Chef Grace studied the art of Thai cooking under PenPen Sittitrai, teacher and trainer of chefs for the Royal Thai family. Grace had a creative talent for blending Thai cuisine and wanted to showcase this unique fusion in Canada. Emigrating to Canada in 1992, she was finally ready to open Simply Thai Restaurant in 2000 and put her recipes to the test.
4:00 PM
Vegan Philly Jackfruit Sandwich
with Head Chef Robert Clarke, The Arbor Restaurant
Sponsored by: Arbor Restaurant
About the Presenter:
Head Chef Robert Clarke comes to The Arbor from The Acorn next door, where he has long elevated Vancouver's relationship with vegetables to fantastic heights on a daily basis. His affinity for local, seasonal, sustainable ingredients was learned in the heavyweight kitchens at Bishop's, Toronto's Pangaea, and Vancouver Island's legendary Sooke Harbour House. The Arbor is his playground.
5:00 PM
Wild mushroom and Butternut Squash and Kale Empanadas
with Chef Shelome Bouvette, Owner/Executive Chef – Chicha Restaurant
Product Sponsor: Mushrooms Canada
Sponsored by: Chicha Restaurant
About the Presenter:
Shelome Bouvette, owner and executive chef of Chicha's, a modern Peruvian fusion tapas restaurant, A member of the highly regarded women culinary and hospitality innovators and leaders association, Les Dames Escoffier (BC Chapter). In her formative years Chef Bouvette worked and trained with many of Vancouvers cutting edge Chefs at Bin 942, Delilah's, Allegro, and Ballantine's to name a few. Today she continues to expand her love of Latin flavours using fresh, local west coast ingredients, to create Peruvian classics with a modern West Coast Latin fusion.