Fresh Magazine Presents: The Women & Wellness Seminar Stage
This seminar stage focuses on relevant topics affecting women's health and features leading educators and influencers in areas including stress management, the hormone roller coaster, having it all, wellness through intuition and sexual health.
Check back regularly for updates.
Saturday, February 2, 2019 | 10:00 am to 7 pm
Sunday, February 3, 2019 | 10:00 am to 6 pm
12:00 PM
Title coming soon
with coming soon
Description coming soon
Sponsored by: Fresh Magazine
About the Presenter:
Coming soon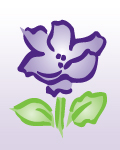 1:00 PM
What Every Woman Deserves to Know About How Minerals Impact Her Health
with Rick Fischer
What do thyroid issues, fatigue, adrenal burnout, depression, hair loss, leaky gut, anxiety, brain fog, mood swings, stiff joints, and osteoporosis all have in common? Hidden mineral imbalances – missed in blood tests and not mentioned by most doctors.
Sponsored by: Integrative Health Coaching
About the Presenter:
Rick Fischer is a Certified Holistic Health Coach, HTMA Practitioner, and Author, specializing in the testing and rebalancing of minerals for the restorative function of the adrenals, thyroid, mind and overall health. He is recognized internationally for his work in advancing nutritional education and the estrogen-copper connection.

1:00 PM
Women's Power Panel
with coming soon
Description coming soon
Sponsored by: Fresh Magazine
About the Presenter:
Coming soon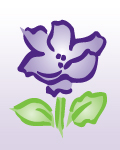 3:15 PM
The Power of Mindful Eating
with Aeryon Ashlie
Are you tired of the dieting rollercoaster? Are you ready to step into a new empowered relationship with food and your body? Studies have shown time and time again that using Mindful Eating practices results in weight loss, Every, Single, Time.
Sponsored by: Prairie Naturals
About the Presenter:
Aeryon Ashlie is a Best Selling Author, Speaker, Holistic Fitness Coach, Certified ED Recovery Coach, Radio Personality and Trainer. After experiencing a 20+ year battle with bulimia and a negative relationship with food, Aeryon's goal is to help others step into Health and Wellness Sustainability. She is a strong believer of a Holistic Intuitive Approach, with focus on the relationship between the Mind, Body and Spirit.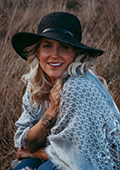 5:15 PM
The Medical Side of Cosmetic Tattooing
with Tuyen Nguyen
Cosmetic tattooing supports the desired restoration of appearance while working hand-in-hand with the surgical industry. Cosmetic tattooing benefits those with alopecia, enhances lip symmetry, restores lost pigment, minimizes the appearance of burns, and restores vitiligo colour.
Sponsored by: The Face Studio
About the Presenter:
Founder, Owner and Cosmetic Tattoo Specialist, Tuyen Nguyen, launched The Face Studio Permanent Makeup and Skin Revision Inc. in 2006, and has since helped countless women by instilling confidence and enhancing beauty back into their lives with her range of unique services.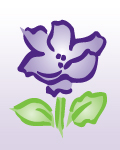 11:00 AM
Mind-Knowing Sex is Mind-Blowing Sex: Using Mindfulness to Cultivate Sexual Desire
with Dr. Lori Brotto, PhD, R.
Dr. Brotto shares 15 years of research findings showing the benefits of mindfulness for improving sexual desire in women, a concern that impacts over one third of women across ages and life stages.
Sponsored by: BC Women's Health Foundation
About the Presenter:
Dr. Lori Brotto is a Professor in the UBC Department of ObGyn, and a Registered Psychologist, a Canada Research Chair in Women's Sexual health, and she leads the provincial Women's Health Research Institute. Her research, teaching, and clinical practice is focused on the use of mindfulness-based strategies for improving women's sexual satisfaction.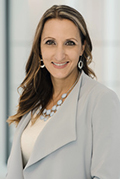 12:00 PM
Yoga Therapy for Integrative Health
with Naseem Gulamhusein, MED
Yoga Therapy is a growing field of complementary healthcare that supports the wellbeing of our mind, body, spirit and emotions. Yoga and healthcare professionals can learn to apply yoga theory and techniques to work with physical and mental health conditions.
Sponsored by: Langara College
About the Presenter:
Naseem has a Masters in Education from SFU and she is a certified Yoga Therapist, and Program Coordinator at Langara College. She developed the first yoga teacher training certificate program at a public college in Canada, and has been training yoga teachers for over a decade.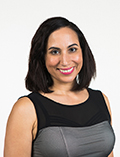 1:00 PM
Women and Heart Disease; Risks and Prevention
with Marva Ward, CNP
Heart disease is the #1 cause of death for women over 55 years of age; discouraging statistics with inspiring solutions. Join Nutritionist Marva Ward in a spirited conversation about effective nutrition and lifestyle choices that may help reduce the risk of developing cardiovascular disease.
Sponsored by: Webber Naturals
About the Presenter:
Marva Ward is a Certified Nutrional Practitioner (CNP) who has over 15 years of experience as an educator and product specialist in the natural health industry. Her passion is to present cutting-edge research on nutritional supplements and their benefits on health and wellness.
2:00 PM
Title coming soon
with coming soon
Description coming soon
Sponsored by: Fresh Magazine
About the Presenter:
Coming soon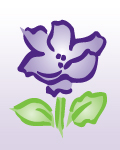 4:00 PM
The Iron Maiden: Recognizing, Diagnosing, and Treating Iron Deficiency
with Dr. Adam Davidson
Iron deficiency is incredibly common and often goes unrecognized and undiagnosed for years. Iron deficiency is known to cause debilitating symptoms and is often overlooked despite readily available testing and new treatment options offering safe, rapid, and effective iron replacement.
Sponsored by: Mainline Wellness
About the Presenter:
Dr. Adam Davidson is an actively practicing emergency physician at Lions Gate Hospital in North Vancouver. He is the owner and clinical supervisor of Mainline Wellness, an outpatient treatment clinic specializing in IV iron replacement.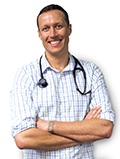 5:00 PM
Women & Cannabis
with Annaliese Kibler
Annaliese Kibler hosts an in-depth session on women and cannabis.
Sponsored by: Aurora Cannabis Enterprises
About the Presenter:
Annaliese is a consumer, plant scientist, and prominent member of the cannabis industry. Currently the Regulatory Affairs Manager at Aurora Cannabis, Annaliese is also a VP of CaneXions, and former chair of Women Grow in Vancouver. She enjoys engaging with the public education and community building within the cannabis space.