Celebrity Cooking Stage
Click on the tab below for the days schedule that you wish to view.
Check back regularly for updates.
Saturday, February 1, 2020 | 10:00 am to 7 pm
Sunday, February 2, 2020 | 10:00 am to 6 pm
11:00 AM
Warak Enab & Tabbouli Salad
with Fadi Eid, Owner/Chef
Warak Enab are hand-rolled stuffed grape leaves. Tabbouli Salad is traditional Lebanese salad made of parsely, tomatoes, olive oil and lemon.
Sponsored by:Jamjar Folk Lebanese Food
About the Presenter:
A recent immigrant to Canada, Fadi obtained his Bachelor of Arts in Hospitality Management from native Lebanon in 2004. He started his career with the Ritz-Carlton Hotel Company in Dubai and subsequently was exposed to it's locations in Egypt and Singapore before relocating to the Fairmont Banff Springs. Fadi's last position was Fairmont Vancouver Airport before starting his entrepreneurial journey and founding Jamjar, a popular Lebanese eatery with currently four locations and growing.

12:00 PM
Savour Plant-based Patty Rolls
with Maureen Simon, Chef/CEO Maureen's Natural Foods
Sponsored by: Nesters Market
About the Presenter:
Chef Maureen, CEO of Maureen's Natural Foods, representing Nesters Market at the Celebrity Cooking stage, has been in the food manufacturing business for over 30 years. She has used her culinary creativity to recreate popular traditional Caribbean dishes, designed for the Western pallet. She specializes in West Coast Flavors served in a natural, healthy way.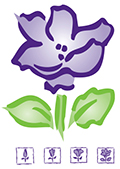 1:00 PM
Salmon Nanbanzuke
with Chef Hidekazu Tojo, Executive Chef/Owner, Tojo's Restaurant
Sponsored by: Tojo's Restaurant
About the Presenter:
Executive Chef Hidekazu Tojo is the Executive Chef and Owner of Tojo's Restaurant in Vancouver. During years at the Famed Ohnoya restaurant, Tojo mastered an encyclopaedic repertoire of some 2000 traditional Japanese recipes that he can draw on from memory even today. Chef Tojo moved to Vancouver in 1971 where he invented the much-loved California Roll! Today, Tojo continues to experiment and push the boundaries of Japanese cuisine!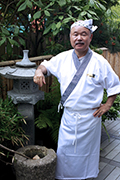 2:30 PM
Shrimp Ceviche
with Katie Moody and Jeremy Mitchell, Owners of Cantina Norte
Sponsored by: Cantina Norte
About the Presenters:
Jeremy Mitchell and Katie Moody, co-owners of Cantina Norte, were raised in their parents' award- winning Mexican restaurant, Café Norte in North Vancouver. They worked alongside their folks as soon as they could serve chips and salsa to customers. After Café Norte closed its doors almost 20 years ago, Jeremy and Katie continued to work in the food service and catering industry and dreamed of one day reopening the restaurant. Cantina Norte is the realisation of that dream.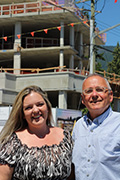 3:30 PM
Miso Awesome
with Chef Steve Kuan, Chef/Owner Torafuku Restaurant
Quinoa mixed with pan roasted winter root miso vinaigrette, fresh herbs.
Sponsored by: Torafuku Restaurant
About the Presenter:
Born in Taipei Taiwan, Steve came to Canada in his early teenage years. He first gained kitchen experience at Cioppino's, and then at the Hyatt Regency Hotel Vancouver. Steve has won many provincial and national awards. Later Steve completed his red seal certificate under Bruno Marti at La Belle Auberge where he focused on the art of classical cooking and understanding the business of running your own restaurant.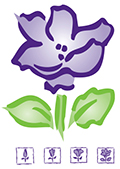 4:30 PM
Harvest Bowl
with Chef Dawn Doucette, Chef/Owner Douce Diner
Sponsored by: Douce Diner
About the Presenter:
Chef/Owner (Food Architect) Dawn Doucette is a chef and entrepreneur. Dawn loves to work with local and homegrown ingredients, yet her palate is global. Graduating from the California Culinary Academy, Dawn went on to study at the Sushi Academy in Japan, followed by cooking experience in Toronto and San Francisco. Perhaps Dawns biggest influence is that of her Acadian family routes – you'll see some of those influences, combined with her flavourful, sophisticated comfort food and twists on classic diner food, on the menu at Douce Diner.
Dawn's fun, easy going manner has made her a popular guest on Vancouver's Global TV, City TV and CTV, she was a popular contestant on Food Networks Canada's Top Chef, and a much loved "grownup" chef on Global TV's Kids Culinary Challenge.
5:30 PM
Spiced Prawn Skewer with Peach Salsa
with Simone Lovell, Owner
Served on a bed of Quinoa.
Sponsored by: Fuel for Fat Loss
About the Presenter:
Simone has been a health coach for over 21 years. She helps women transform from the inside out and become the best version of themselves by giving them the tools and roadmap to achieve their fat loss and body goals.
11:00 AM
Cultured Coconut Yogurt
with Zuzana Fajkusova & Nikki Lefler, Personal Trainers, Health Coaches, Active Vegetarian
Sponsored by: Active Vegetarian
About the Presenter:
Zuzana Fajkusova & Nikki Lefler are personal trainers and health coaches from Vancouver. Both have been following a plant-based lifestyle for over two decades, and during this time they have encountered many amazing benefits of living this way. Their mission is to share their experiences, inspire others, and guide them towards achieving and maintaining a wholesome, active and plant- based lifestyle. They are the authors of The Vegan Weight Loss Manifesto and The Active Vegetarian.
12:00 PM
Monkfish with Bavarian Cabbage and Curry Cream
with Executive Chef Christian Kuehnel, Bauhaus
By joining the Bauhaus team, Christian is continuing on his passion, showcasing what German cuisine is like today, refining German classics while introducing the freshest local produce from B.C.
Sponsored by: Bauhaus Restaurant
About the Presenter:
Executive Chef Christian Kuehnel began his career in Frankfurt at the five-stars Kempinski Hotel, over the years he developed his style for creating meals that become an adventure. Christian had the opportunity to work at some of the best international restaurants, including Dinner by Heston Blumenthal in London, listed on the World's Top 50 Best Restaurants, and Spices, owned by Tim Raue and featured on the Netflix series Chef's Table.
1:00 PM
coming soon
with Chef Cullin David, Executive Chef/Co-Owner, Calabash Bistro
Sponsored by: Calabash Bistro
About the Presenter:
Chef Cullin David may have grown up in Vancouver, but his diverse palate and knack for handcrafting authentic island-inspired cuisine speak directly to his Caribbean background. Raised in a family of many great cooks, Cullin realized early on that he had an appetite for gastronomy and a craving to open a restaurant influenced by his grandmother's signature West Indian cooking. His dream became reality with the opening of Calabash Bistro, which Cullin launched with partners Sam Willcocks and Roger Collins in 2010.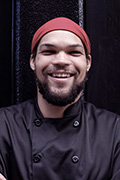 2:00 PM
Sous Vide Cauliflower Steak, Smoked Carrot Puree, Charred Cucumber Emulsion, Arugula and Crispy Leek Salad
with Chef Todd Bright, Executive Sous Chef
Cauliflower, garlic, shallot, orange juice, rosemary, carrots, liquid smoke, olive oil, cucumbers, leeks, arugula, lemon juice.
Sponsored by: Water Street Café
About the Presenter:
Todd began his career at age 17 in Australia as an apprentice at Ming Jade Restaurant under Cantonese chef Kevin Lowe. After extensive travels throughout Europe, he returned to Australia and held a position at Vinos the largest fine dining and multi award winning restaurant in Queensland, Australia. In the winter of 2007 he moved to Vancouver, and began at Wild Rice, where after one year he became executive chef. In the winter of 2010 he was chosen to compete in the Vancouver Chinese Chef of the Year competition, where he showcased his approach on modern chinese cuisine. Todd's menu reflects his passionate commitment to working with local and sustainable ingredients while never compromising on quality and flavor. Currently he is the Executive Sous Chef at Water Street Café.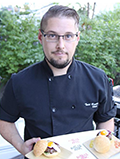 3:00 PM
Garlic Beef, and Red Curry
with Chef Grace-Siriwan Rerksuttisiridach, Executive Chef/Owner, Simply Thai
Sponsored by: Simply Thai Restaurant
About the Presenter:
Born and raised in Bankok, Thailand, Chef Grace studied the art of Thai cooking under PenPen Sittitrai, teacher and trainer of chefs for the Royal Thai family. Grace had a creative talent for blending Thai cuisine and wanted to showcase this unique fusion in Canada. Emigrating to Canada in 1992, she was finally ready to open Simply Thai Restaurant in 2000 and put her recipes to the test.

4:00 PM
Wild BC Mushroom Cabbage Rolls
with Chef Jo Hognestad and Chef Patrick Hancock
Sponsored by: The Arbor Restaurant
About the Presenter:
Arbor chef Jo Hognestad prides himself on creating dishes that are unique to the Vancouver plant- based food scene. Having graduated from the Pacific Institute of Culinary Arts nearly a decade ago, Jo's career launched working at Earls Restaurant. He then went on to work at Belgard Kitchen and Sing Sing.
Arbor chef Patrick Hancock strives to use whole ingredients, sourced locally whenever possible, and to inject creativity and ingenuity into a menu inspired by both familiar comforts and experimentation. Having graduated from the Pacific Institute of Culinary Arts nearly a decade ago, Patrick began his career at the Vancouver Club and then went on to work with 33Acres to design their menu.